Mauritius
Naturskjønne omgivelser • Fantastiske korallrev • Nydelige luksushotell
MAURITIUS ER DEFINISJONEN PÅ ET EKTE PARADIS. HER VENTER SPRUDLENDE FOSSEFALL, NYDELIGE STRENDER, FANTASTISKE HOTELL OG RESORTS, SPENNENDE SEVERDIGHETER OG EN SMELTEPOTT AV KULTURER, SOM ØNSKER DERE VELKOMMEN MED EN GENUIN IMØTEKOMMENHET
Mauritius er omkranset av flotte korallrev, som skjermer store deler av kysten og skaper de vakreste turkisblå laguner med rolig krystallklart vann og innbydende strender, som du ikke har lyst til å forlate. Men tell til fem og dra deg opp av solsengen for Mauritius er så mye mer. Øya er frodig og overalt dukker det opp enorme fjellformasjoner fra da øya ble skapt på grunn av et vulkanutbrudd.
Vi klarer ikke å telle hvor mange spennende severdigheter og attraksjoner vi vil anbefale å få med seg når dere besøker Mauritius. Landet er én stor flerkulturell tropeøy, som resulterer i fantastiske kulinariske opplevelser, spesielt i form av deres streetfood, imponerende templer og statuer samt spektakulære natur- og dyreopplevelser. Så gled dere til å dra på sightseeing, snorkling ved fargerike koraller og med ville delfiner, og til eventyrlige båtturer ut til holmer og småøyer.
Mauritius er også en verdenskjent destinasjon for kite- og windsurfing. Her er flere gode spots til både nybegynner eog erfarne surfere. Bor dere i området ved Grand Baie kjenner vi personlig en av de beste instruktører og kitecenter, så ikke nøl med å ta kontakt hvis du har lyst til å lære å kitesurfe. Det er enklere enn du tror og vanvittig gøy!
Mauritius er en alsidig øy med nye opplevelser på hver side av kysten. I sør-vest ligger et av de vakreste områdene, Le Morne, der dere kan velge å bo på ett av våre mest foretrukne hoteller, LUX* Le Morne (5*) – definisjonen på et ekte paradishotell. Det er også her dere finner Mauritius ikoniske Le Morne Brabant fjell, som på spektakulært vis skaper en perfekte kontrast til den ellers fredfylte utsikten utover det lyseblå havet.
Ønsker dere å bo litt nærmere byliv og og føromtalte street food, kan dere bo på ett av de mange luksushoteller i nord, nærme Grand Baie. Her er det både muligheter for å shoppe, utforske lokale restauranter og gå på oppdagelse på markeder. Her er det noe for alle som ønsker den ultimative badeferien.
Østkysten – the coast of love. Her ligger flere av Mauritius absolutt beste og mest luksuriøse hoteller og resorts. Strendene er silkemyke og noen av de fineste på øya. Vil dere ha det beste av det beste så skal dere unne dere et opphold på denne siden av øya. Det er også her dere finner flere av øyas imponerende golfbaner – et ekte paradis for golfelskere. Øya har hele 8 golfbaner i særklassemed spektakulær beliggenhet ut til vannet og med utsikt til de vakre frodige fjell.
Vestkysten, også kjent som The Gold coast, byr også på et mangefold av lekre hoteller og best av alt, gylne solnedganger. Mauritius er kjent for de vakre solnedgangene og det er her dere virkelig kan senke pulsen i takt med at solen går ned.  Uansett hvor dere bor på denne siden bor dere også i kort avstand til Port Louis, Mauritius´hovedstad, der vi kan anbefale å ta turen inn til et av de fargerike markedene og shoppe souvenirer og spices.
Selvom Mauritius ikke er en stor øy, så er det helt nye inntrykk som venter både i nord og sør, øst og vest. Det er derfor også et opplagt reisemål å kombinere flere hotellopphold på 1 og samme reise. Start med noen dager i Sør og beveg dere hele veien rundt. Vi kan varmt anbefale å bo på to, tre eller flere hoteller så dere hele tiden har en perfekt base for å oppleve alt det unike dette fantastiske landet har å by på. Vi har besøkt utallige hoteller overalt på øya og vet nøyaktig hvilke som vil by på uforglemmelige wow-opplevelser.
Detaljer
Beste reiseperiode Året rundt
Sommer (mai-okt) 25°
Vinter (nov-apr) 30°
Reisetid 13-17 timer med én mellomlanding
Tidsforskjell +2 timer (sommer) | +3 timer (vinter)
5
Mauritius, Det Indiske Ocean
LUX* Grand Gaube er Mauritius' måske smukkest designede resort, og ligger på øens nordkyst, hvor betagende bugter og skyhøj kvalitet venter.
Priseksempel
10 nætter fra 17.500,- kr. per person v/2 pers. inkl. fly
Vi tar forbehold for variende priser i forhold til lav/høysesong.
Prisklasser er kun en indikasjon opphold v/ 2 personer i samme villa.
Les mer om hotellet
Mauritius er på mange måter hjertet
i Det Indiske Hav. Det dramatiske landskap
vil få de fleste til å klype seg i armen. Frodige fjellformasjoner, gylne sandstrender, blå laguner og luksuriøse boutiquehoteller og resorts.
Mauritius er det ultimative øyparadis.
Ytterligere info
VISUM
Generelle regler og anbefalinger
Der kræves ikke visum til Mauritius
for danske statsborgere ved ferierejser med varighed op til maksimalt 90 dage.
Det er vigtigt, at du ved indrejse, kan fremvise en returbillet eller en billet videre til en anden destination, med dato inden for 90 dage efter ankomst til Mauritius.
Derudover skal du altid have tiltrækkelig med kapital til at dække udgifter under opholdet samt et pas, som er gyldigt mindst 6 måneder efter hjemkomst. Derudover anbefaler vi, at du som minimum har 2 blanke sider i passet til eventuelle stempler eller «visa on arrival».
Ydermere anbefaler vi at tegne en god rejseforsikring før afrejse.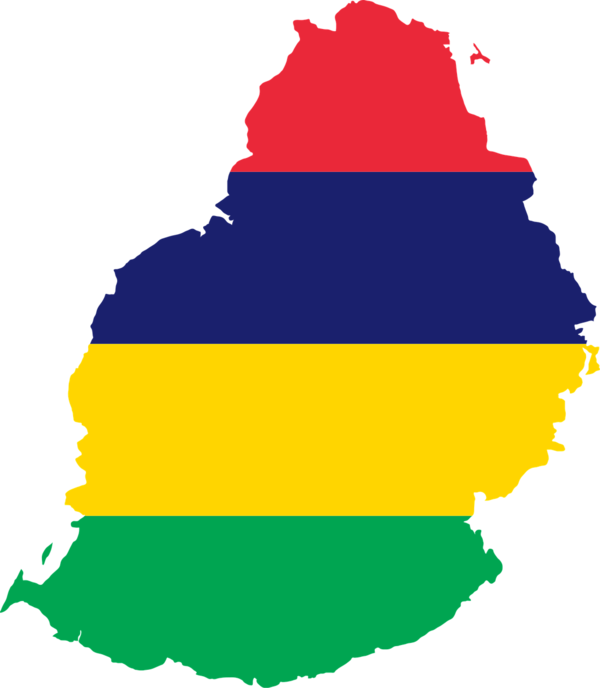 13-17 timer med én mellemlanding
REISE TIL
MAURITIUS
Der er mange muligheter for å enkelt og komfortabelt å fly til Mauritius. Vi kan fremheve både Emirates via Dubai (også mulig å stoppe her noen dager), Turkish Airlines via Istanbul (også med mulighet for stopover), Air France eller Air Mauritius via Paris eller London Heathrow. Typisk ligger den totale reisetid på ca. 14-17 timer.
KONTAKT MAKAI TRAVELS
Hvis du har spørsmål angående din reise eller du ikke finner det du leter etter, så er vi alltid klar til å hjelpe deg. Hver eneste dag - hele året.
Send beskjed