Maldivene / Det Indiske Hav
VELKOMMEN TIL NOKU MALDIVES, EN EKSKLUSIV OG IDYLLISK PERLE PÅ EN SMUK Ø, KENDT FOR SIN ROLIGE ATMOSFÆRE, BREDE HVIDE SANDSTRANDE OG SMUKKE OMGIVELSER
Noku Maldives byder på autentisk luksus i Maldiverne, og det er lige hvad de fleste drømmer om, når kursen sættes mod Det ndiske Ocean. Her venter ægte skønhed og afslapning i en uforglemmelig atmosfære. Resortet er beliggende i Noonu Atoll, og er omgivet af krystalklart vand og hvide sandstrande, der tilbyder en sand oase for dig, der søger fred og ro. De elegante og simpelt indrettede villaer er nogle af de største entry-level villaer i Maldiverne, og imponerer med enestående havudsigt.
Nyd en kulinarisk rejse på Noku Maldives, hvor restauranterne serverer både lokale og internationale retter, tilberedt med omhu og kærlighed til mad. Måltider ved stranden med solnedgangens magi eller gourmetmiddage under stjernerne skaber særlige øjeblikke.
For de eventyrlystne tilbyder Noku Maldives en bred vifte af aktiviteter, fra dykning og snorkelture i under havets overflade til fede vandsportsoplevelser som paddleboarding. Du kan også fordybe dig i ren afslapning i den eksklusive spa med beroligende behandlinger.
Tag med på en rejse til Maldiverne og oplev den ægte magi på Noku Maldives.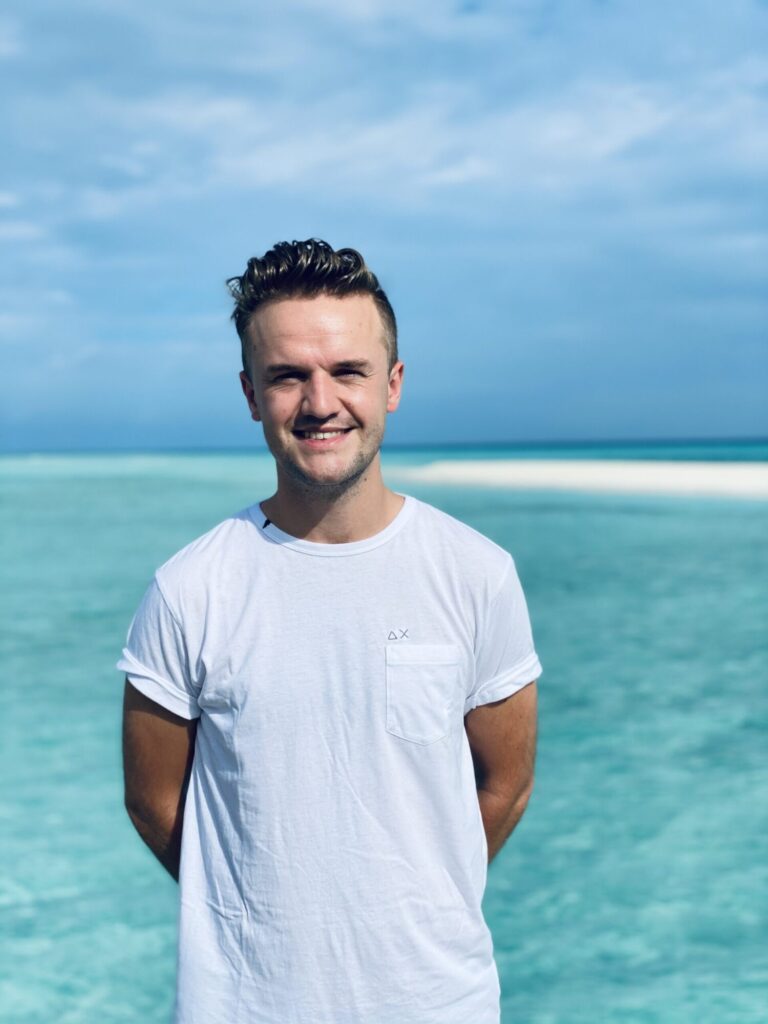 RASMUS KIRKETERP
CO-FOUNDER & TRAVEL DESIGNER
Personlig veiledning
Er du også vild med Noku Maldives? Lad os sammen realisere din rejse til Maldiverne.
Motta tilbud
De mest populære fasiliteter
Dykking
Velegnet til par
All-Inclusive
Gratis vannsport
Husrev
Liten øy
Privat basseng
Snorkling
Sjøfly transfer
Wellness/Yoga
Highlights (8)
Rolig oase i Noonu Atoll
Nogle af Maldivernes smukkeste sandstrande
Enorme villaer på stranden og over vandet
Flere villaer med stor privat pool
Perfekt resort til par og bryllupsrejsende
Maldivisk resort med et japansk twist
45-minutter naturskøn transfer med vandfly
Store kulinariske oplevelser
Se mer
RESORTET PASSER TIL
Noku Maldives er en rolig oase i Noonu Atoll, kendt for sine smukke hvide sandstrande og rolige atmosfære.
Øen er perfekt til par og bryllupsrejsende, som søger fred og høj kvalitet, med sublim personlig service.
Highlights inkluderer bl.a. store villaer med masser af plads at boltre sig på – flere med privat pool.
Nyd det lækre poolområde, gå romantiske ture i solnedgangen og nyd kulinariske oplevelser.
50 store villaer, som er elegant og simpelt indrettede, og som ligger både på stranden over vandet – med eller uden privat pool.
Disse villaer er nogle af de største entry-level villaer i Maldiverne, og er perfekte til at nyde private stunder og rolige dage.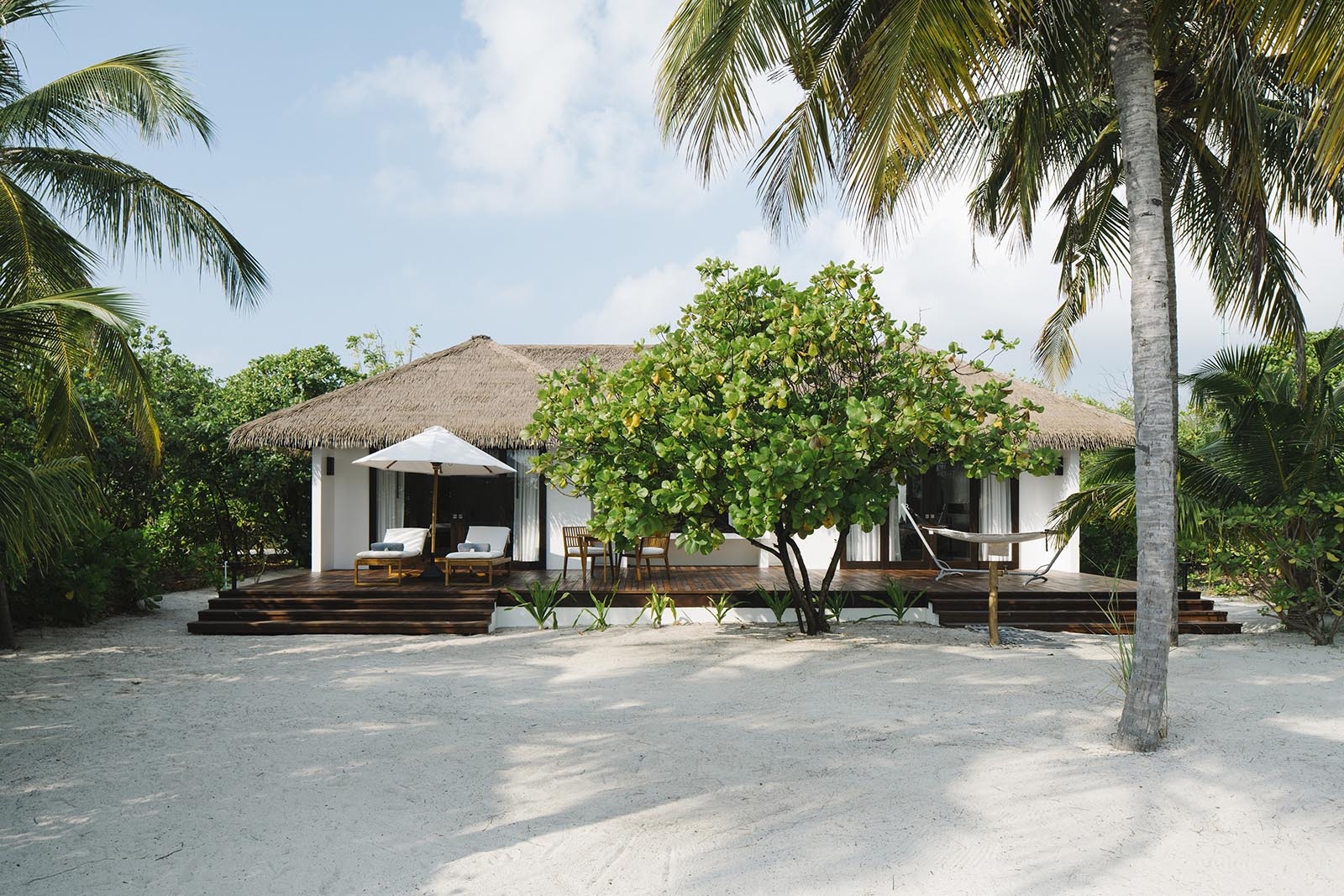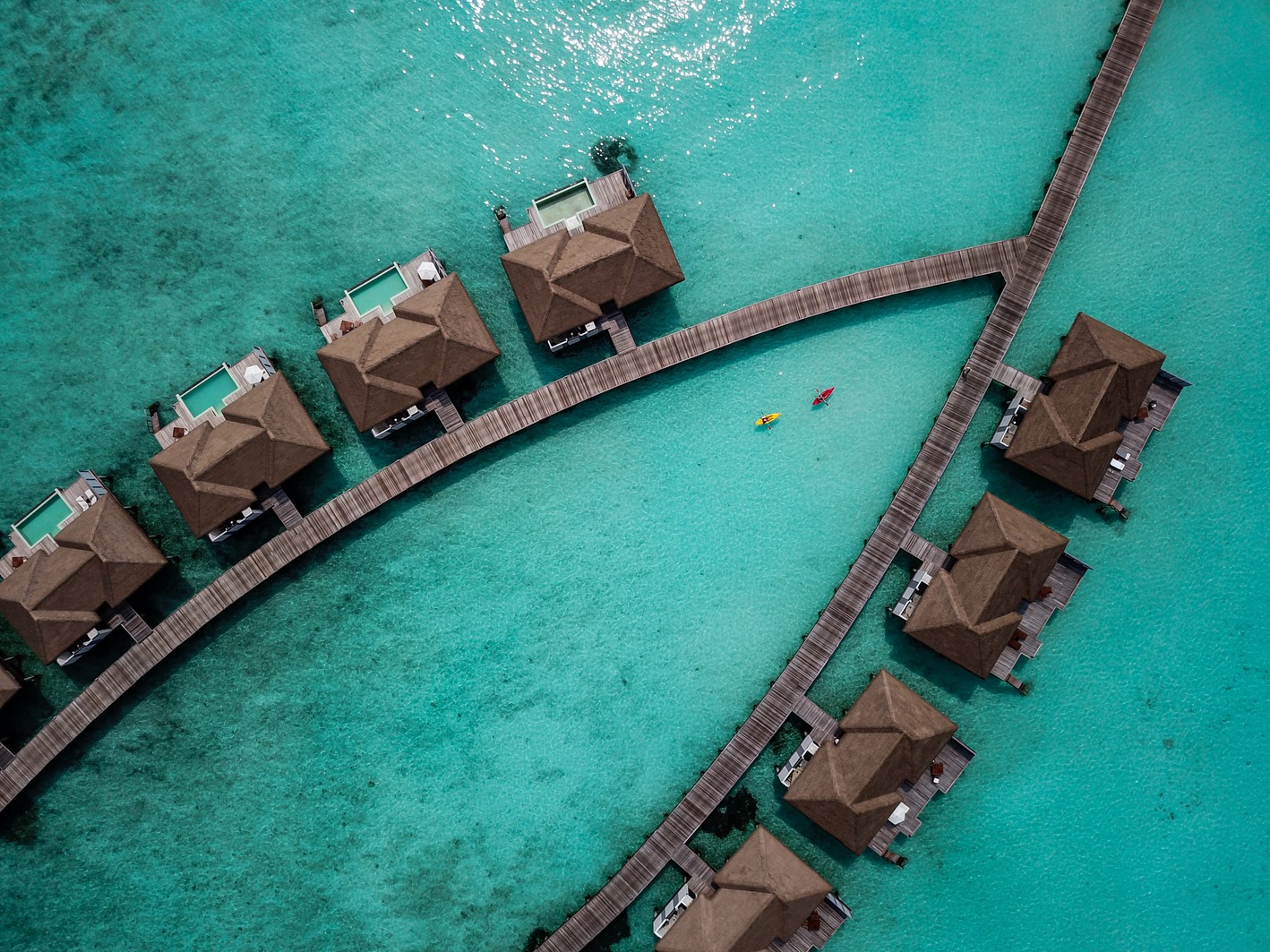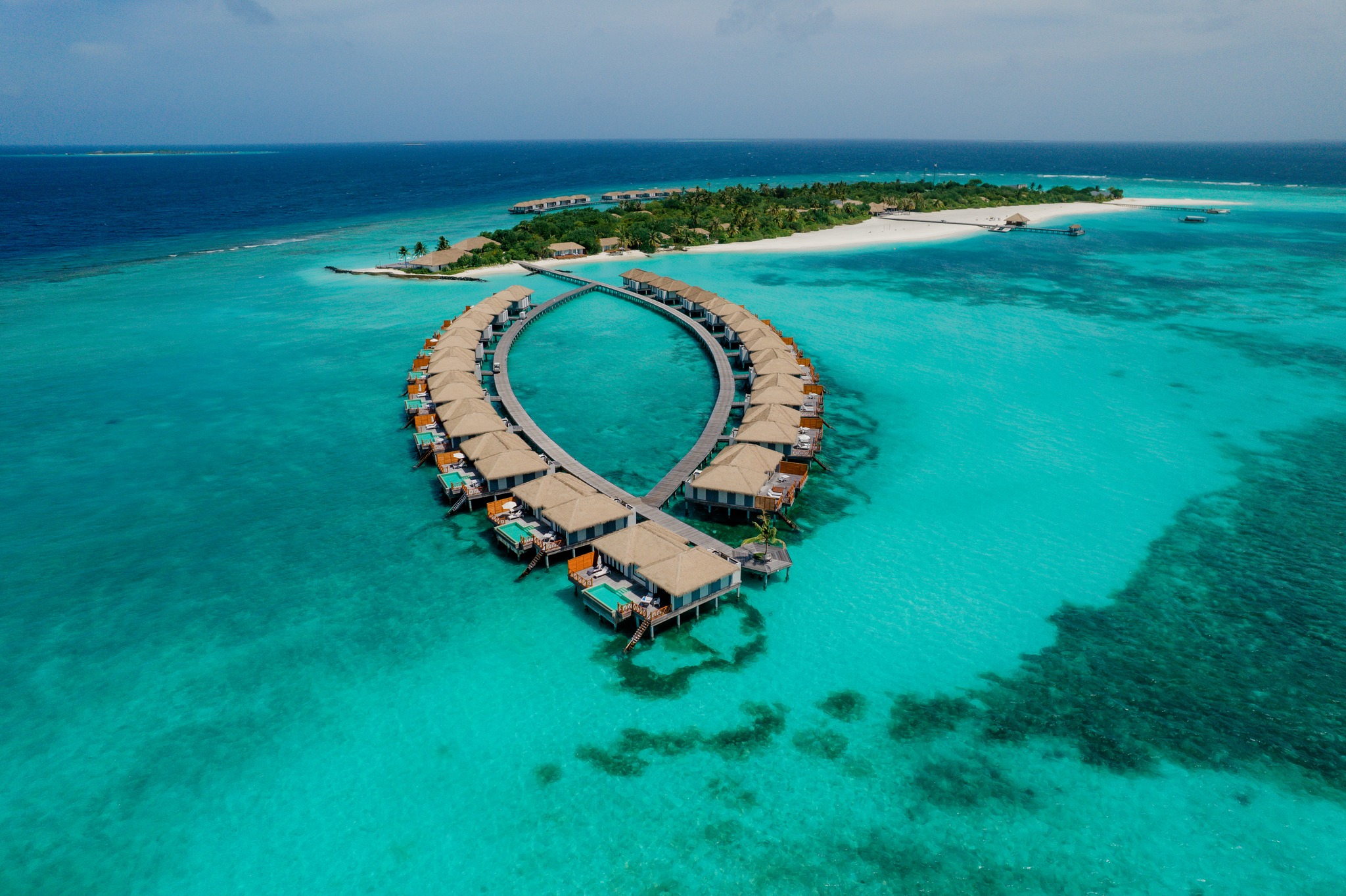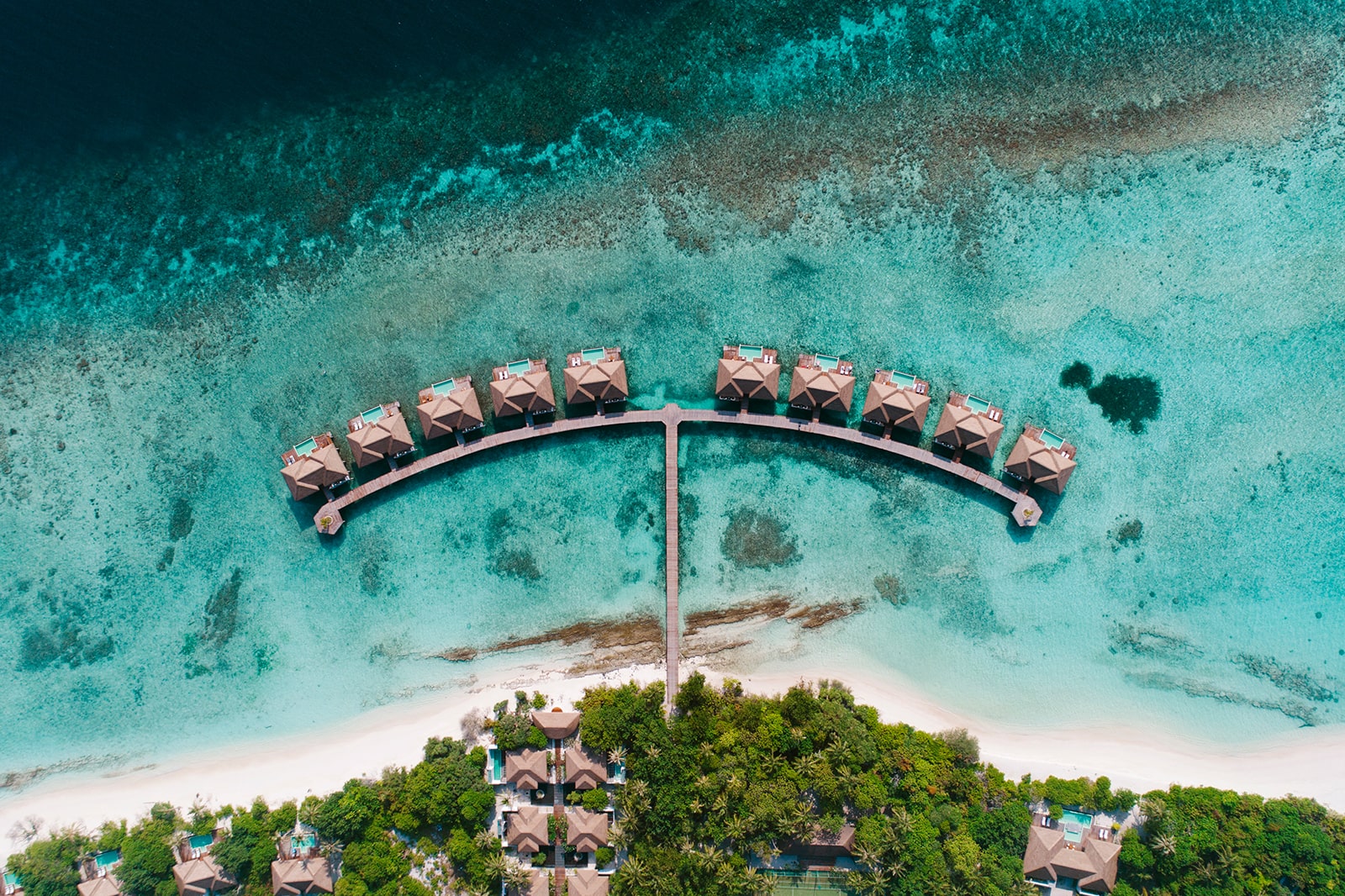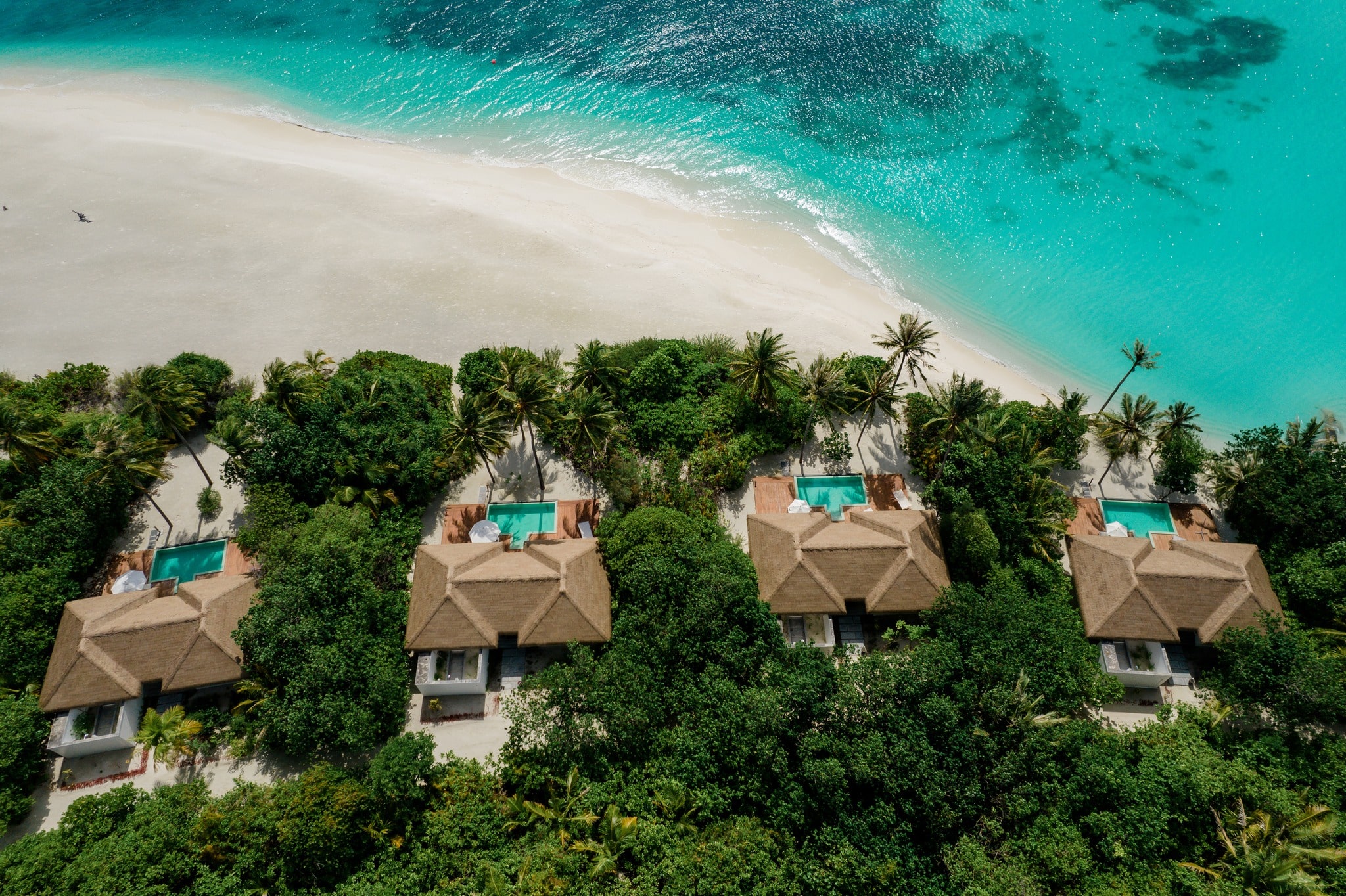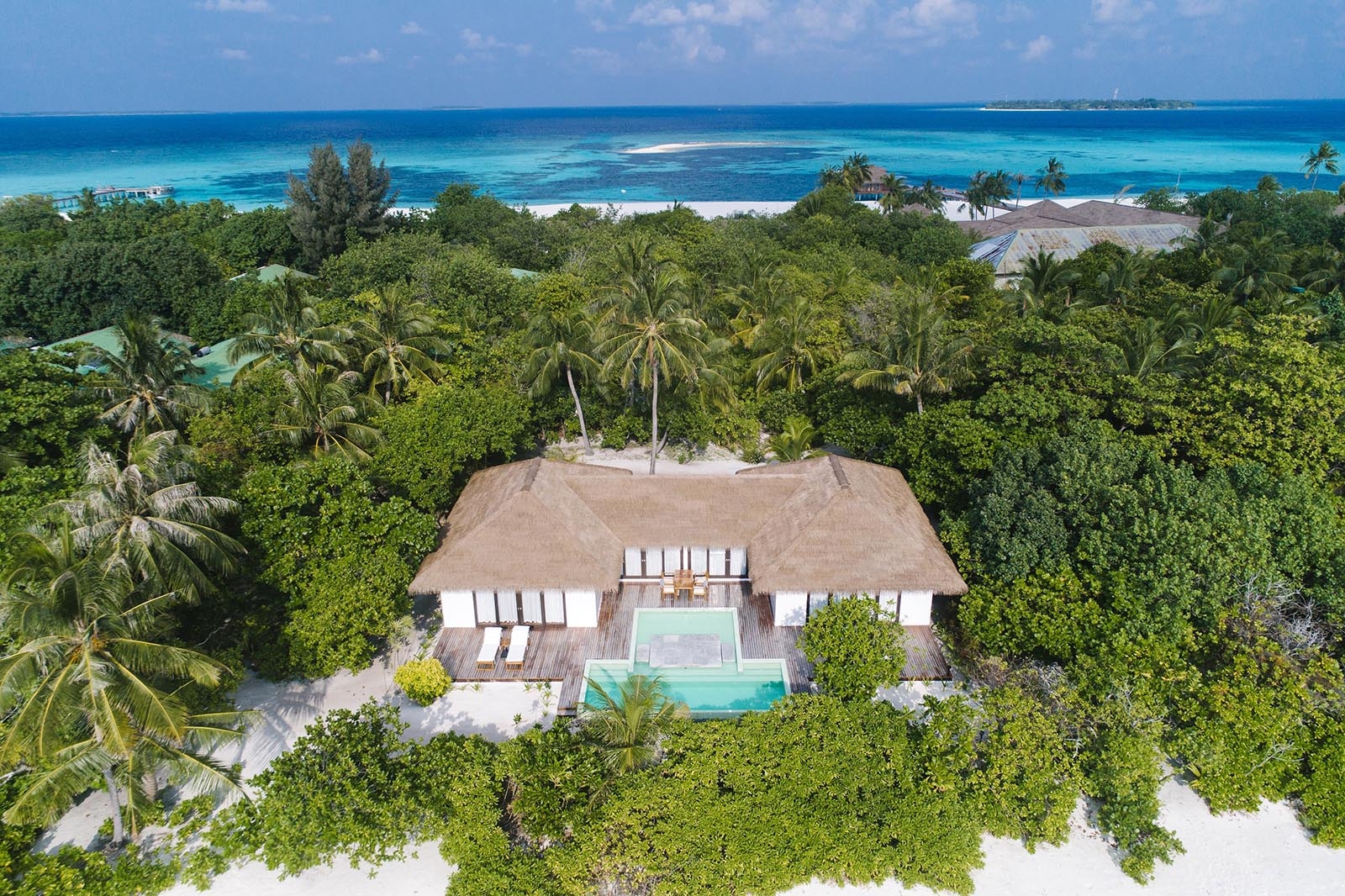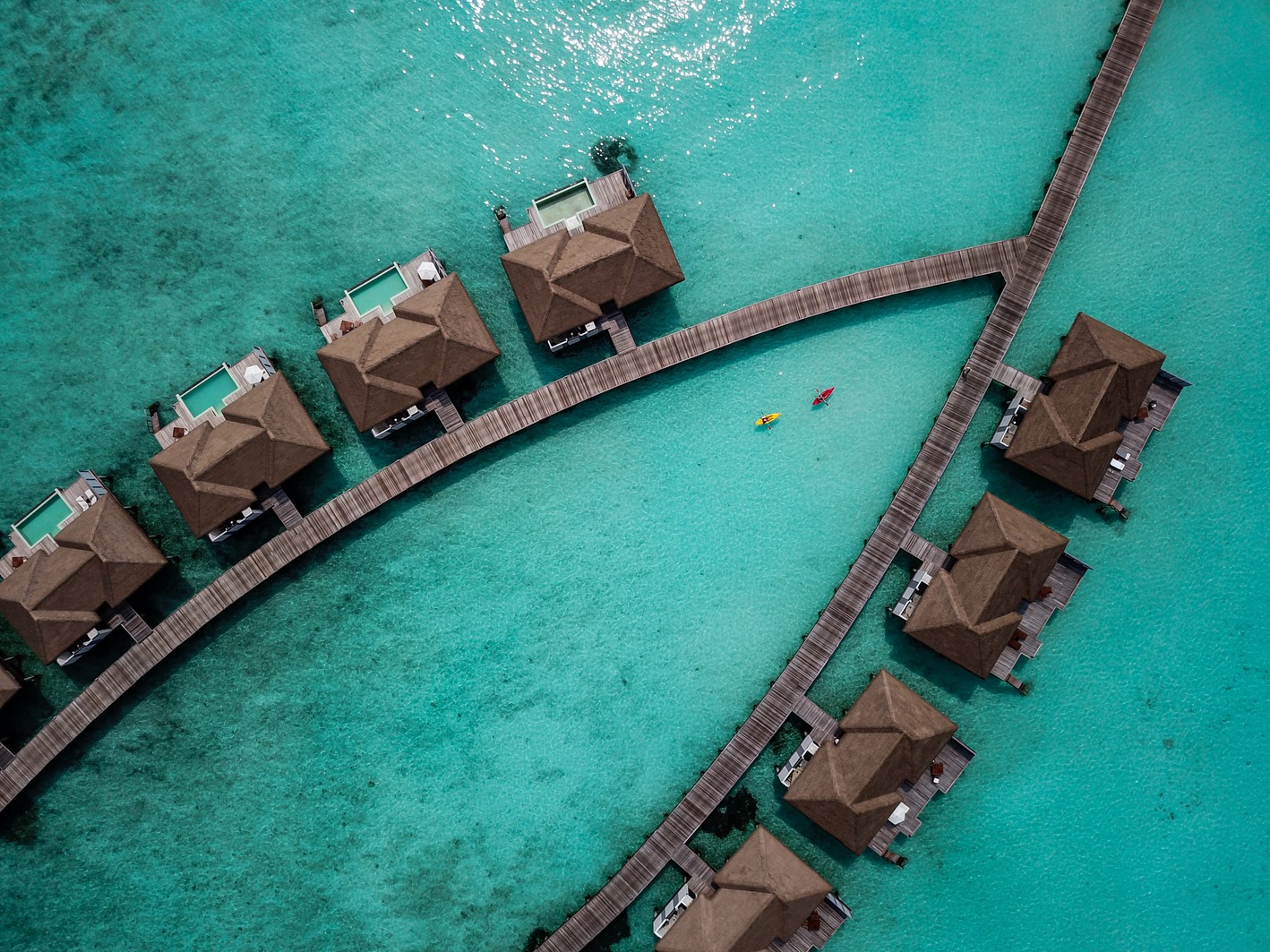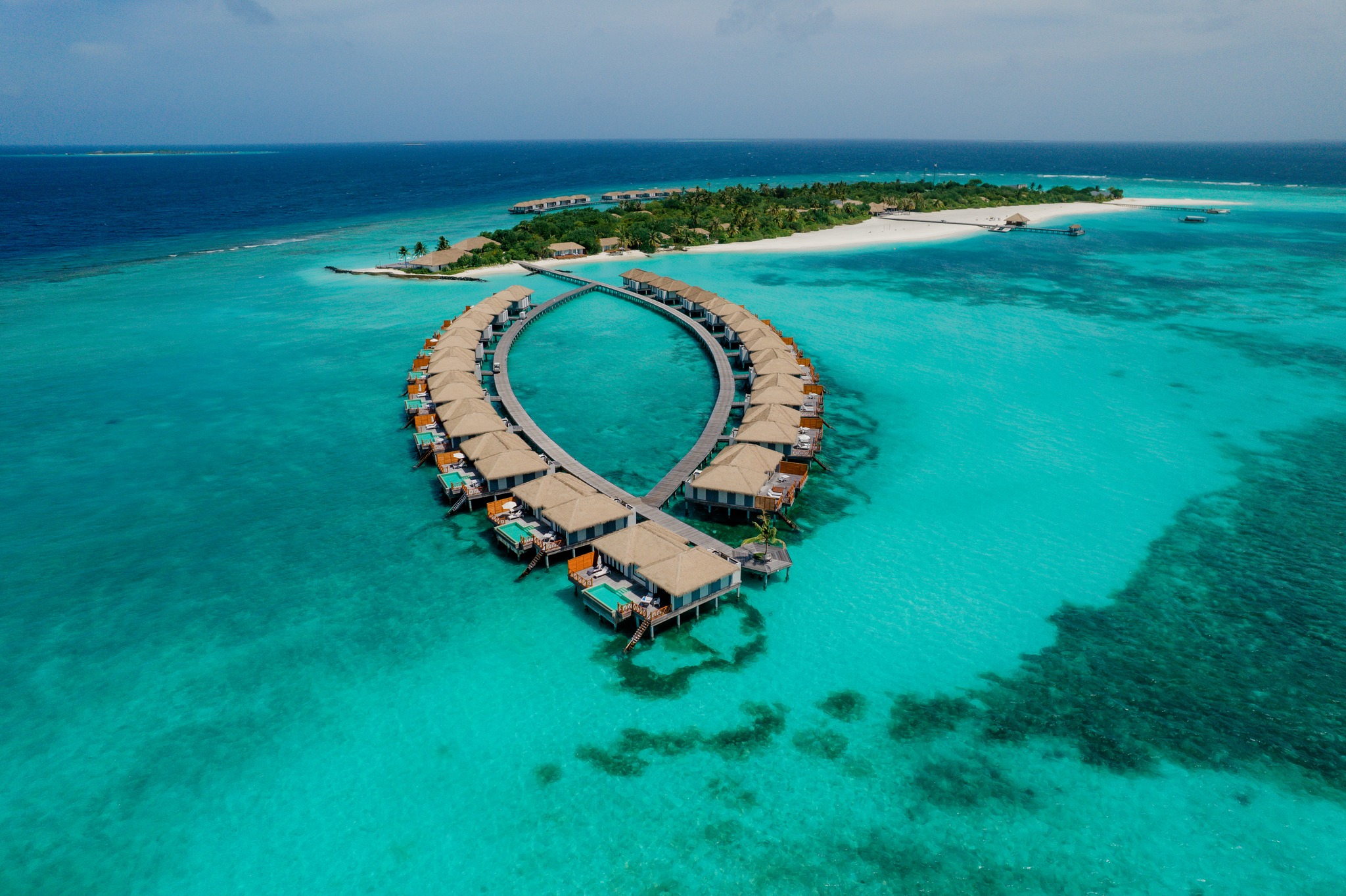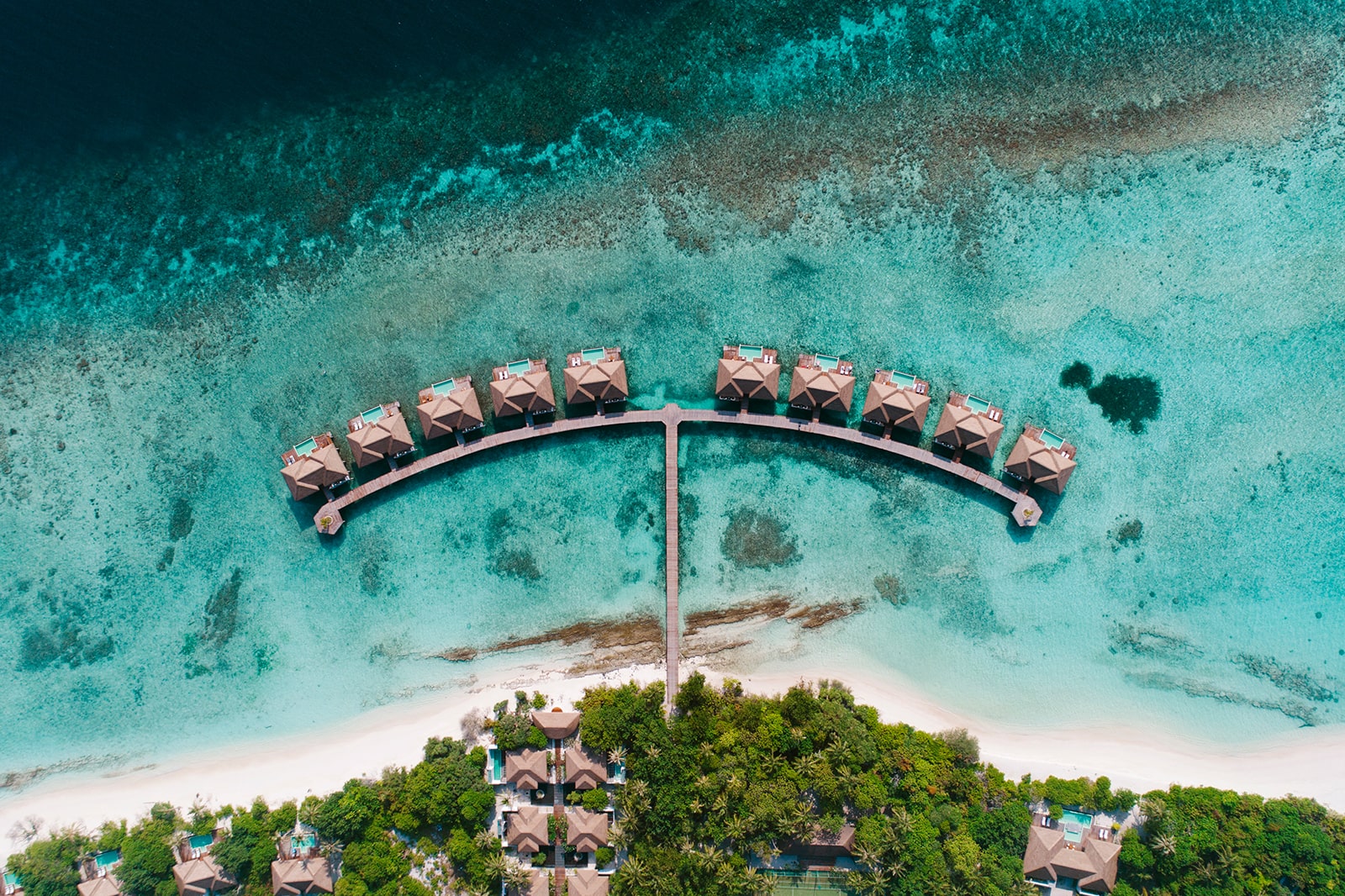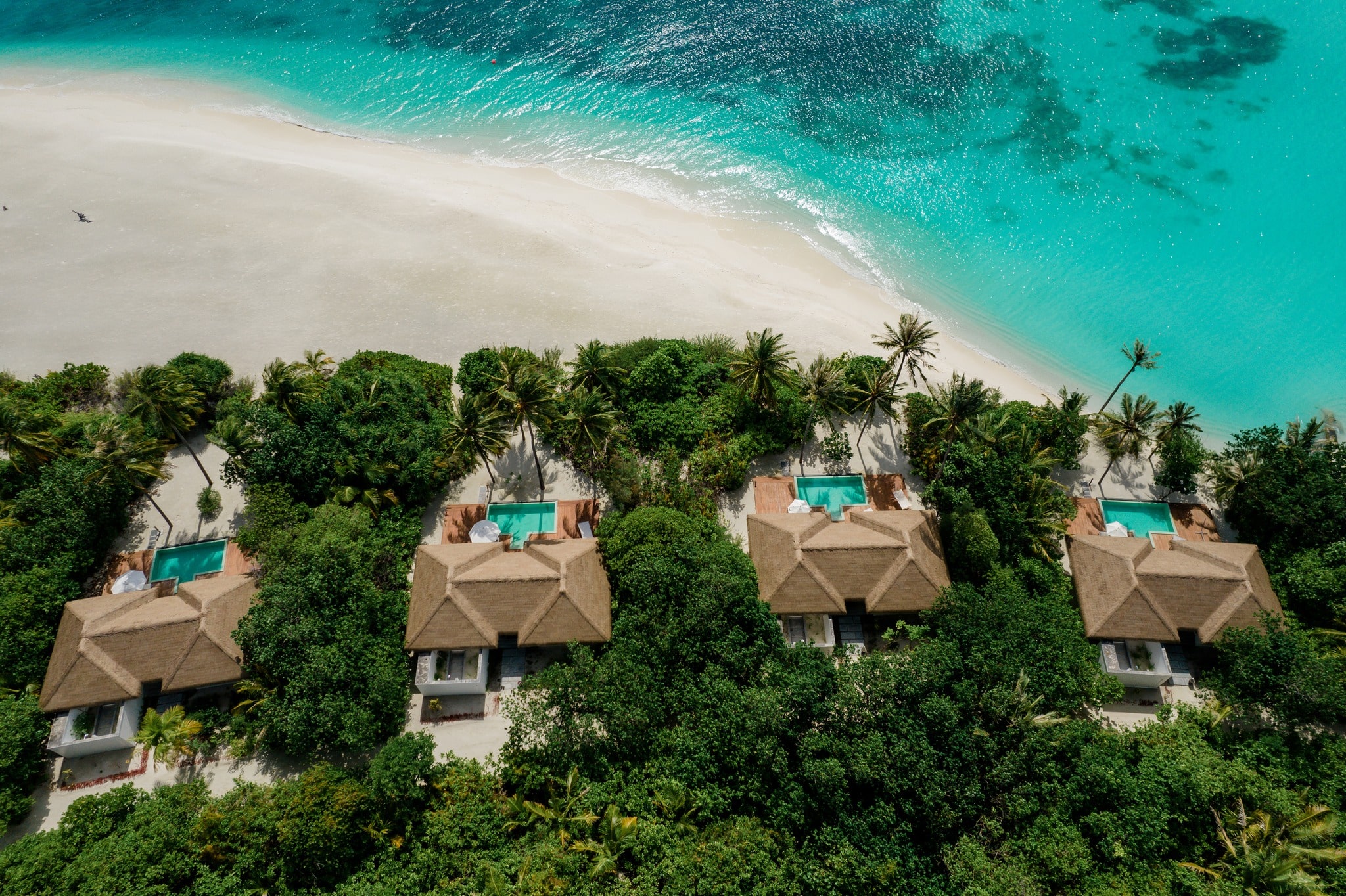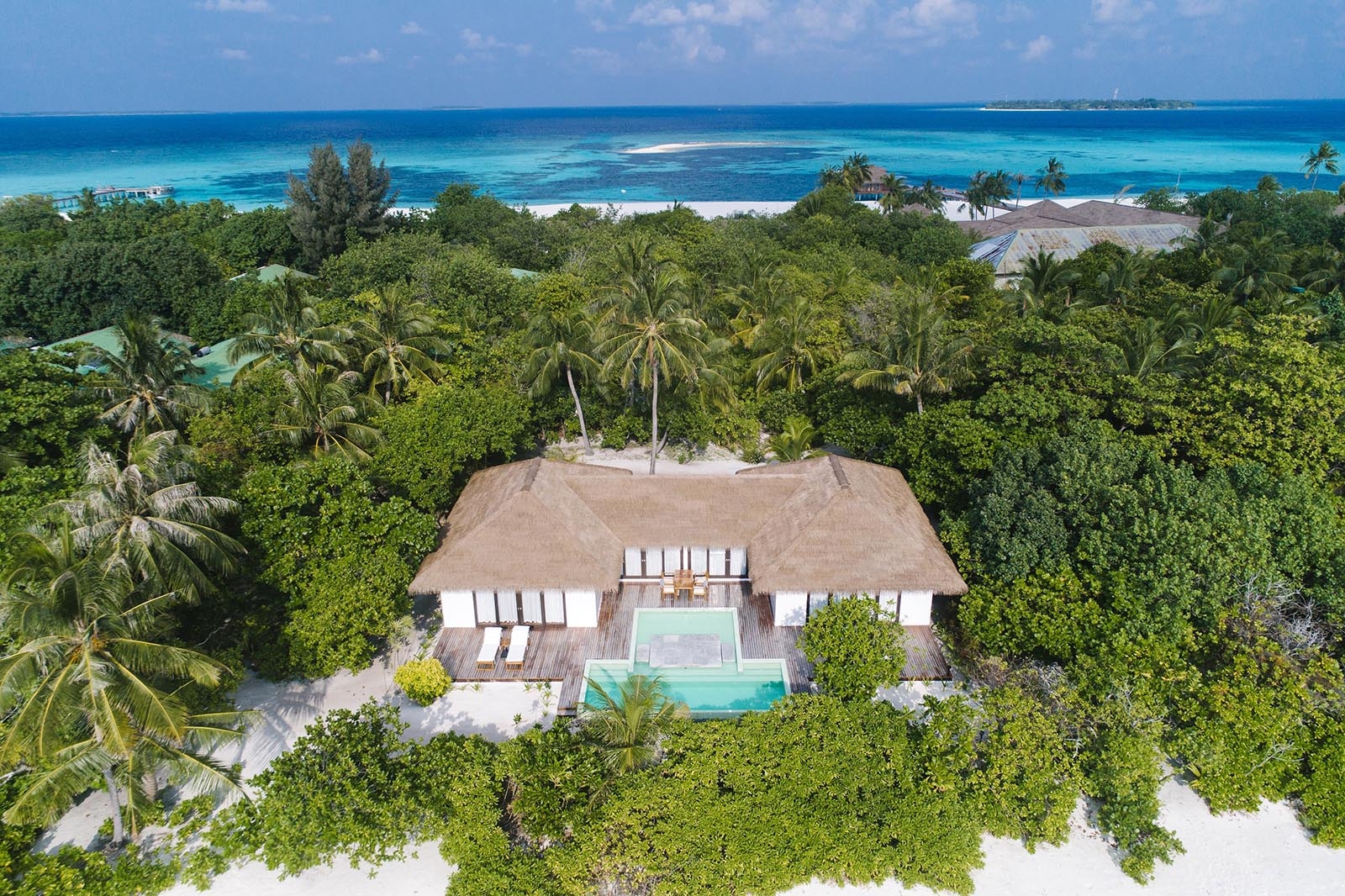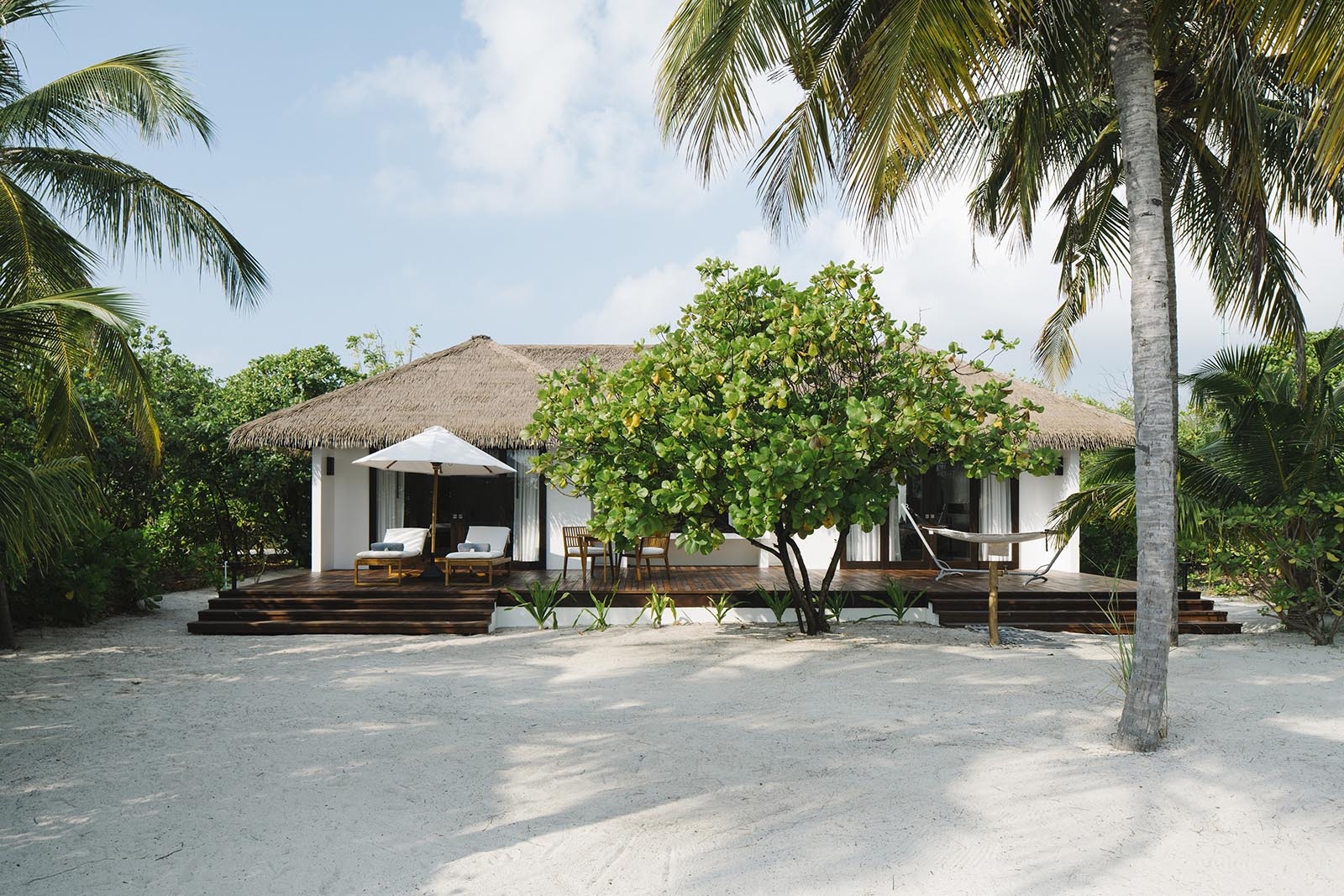 BEACH VILLA
175 m2
This spacious one-bedroom villa and living area facing East offers understated elegance with its white walls and dark wood interiors. Soak in panoramic ocean views from the bay window, or generous sundeck leading out to the powdery white beach.
WATER VILLA
186 m2
Unparalleled views of the Indian Ocean can be seen from this spacious one-bedroom villa that is perched directly above the blue lagoon, facing South East direction. A generous sundeck captures the glorious sunrise and provides direct access to the sea below. There are indoor and outdoor showers and a freestanding bathtub for added relaxation.
WATER POOL VILLA
190 m2
Wake up to the warm glow of sunrise in this comfortable one-bedroom villa standing above the quiet lagoon – away from the main island. There is direct access to the sea from the sundeck for morning swims. Or simply cool down with a dip in the infinity pool and enjoy private sunbathing.
WATER SUNSET POOL VILLA
Built above the crystal blue lagoon and away from the main island, experience complete privacy and seclusion within the large one-bedroom villa equipped with an expansive sunbathing deck and infinity pool where guests can catch the vibrant colours of the setting sun.
BEACH POOL VILLA
220 m2
Wake up to a beautiful sunrise coming through soft white hues of this one bedroom villa, or from the extensive sundeck with a private plunge pool. Delight in cleansing rituals with the outdoor rain shower, indoor shower and freestanding bathtub options.
BEACH SUNSET POOL VILLA
220 m2
On the South West, near the island's coral sand fringe stands this villa that captures the loveliest shades of sunset. Relish the spaciousness of this one-bedroom unit and living area with large window views of the Indian Ocean. Dip in the private plunge pool and enjoy the cosy en suite bathroom with indoor, outdoor and free-standing bath options.
TWO-BEDROOM BEACH POOL RETREAT
400 m2
This exclusive two-bedroom villa flaunts an impressive ocean view, as well as total seclusion from other villas. There are two elegant bedrooms mirroring the other in size and design. They also share a private sundeck and plunge pool, making it the perfect hideaway for friends and family travelling together.
MALDIVIA skræddersyr
DIN REJSE TIL NOKU MALDIVES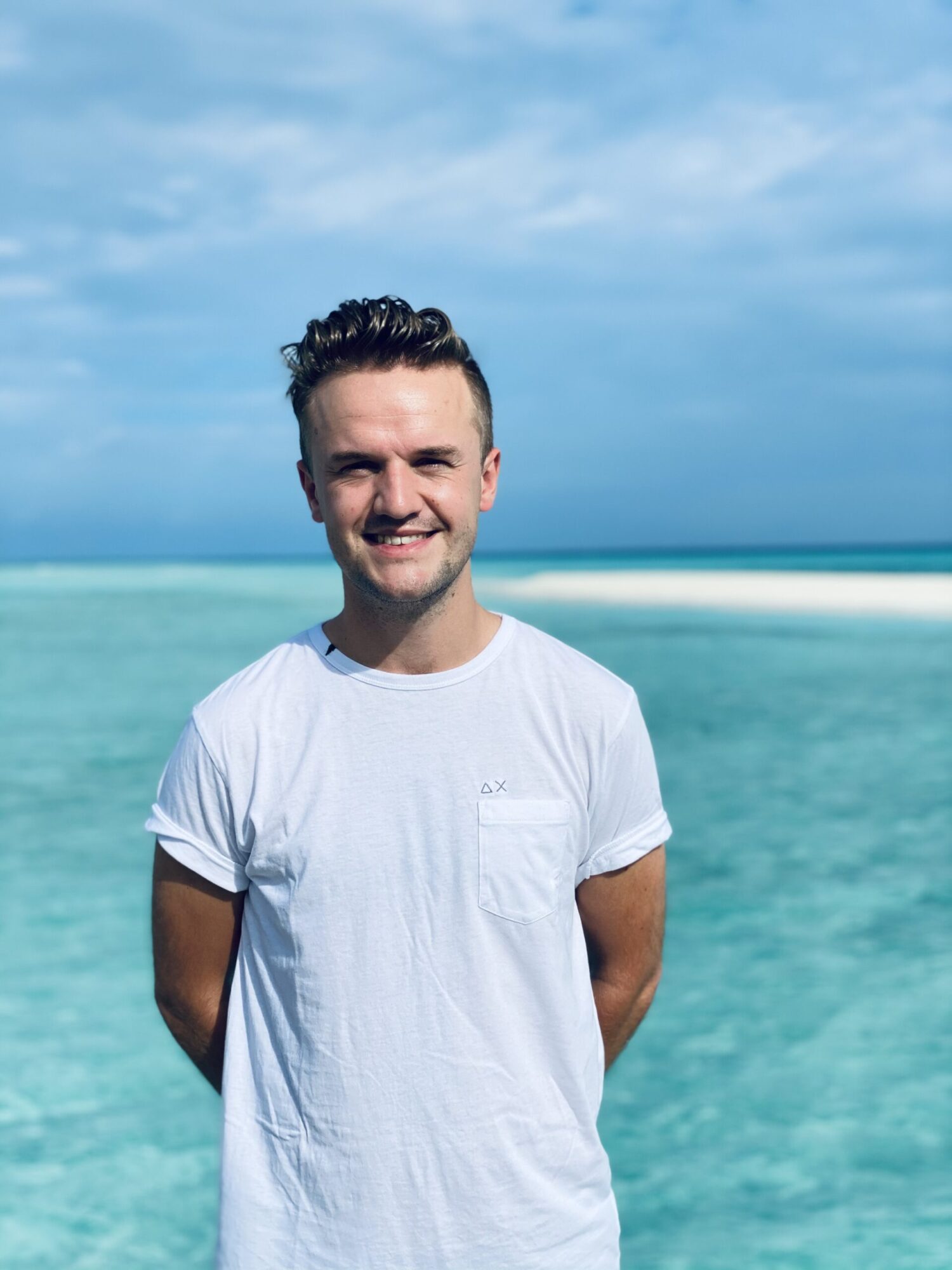 Noku Maldives er beliggende i den smukke Noonu Atoll, 45 minutter med vandfly fra Malé, og distancen betyder, at der venter en ø med masser af ro og idyl, langt væk fra støj og bygninger i horisonten.
En fantastisk ø, hvor fokus er ro og afslapning i de smukkeste omgivelser. Jeg er især vild med de brede, hvide sandstrande, men også den venlige service kombineret med alle de faciliteter, som du ønsker og kan forvente af et luksusresort i Maldiverne.
RASMUS KIRKETERP
CO-FOUNDER & TRAVEL DESIGNER
Motta inspirasjon, priser, tilbud og andre gode råd direkte på e-post.
FØLG MED PÅ INSTAGRAM
Enestående opplevelser er enda bedre når de deles med andre. Post dine reiseopplevelser med Makai på Instagram @makaitravels med hashtagget #makaitravels
KONTAKT MAKAI TRAVELS
Hvis du har spørsmål angående din reise eller du ikke finner det du leter etter, så er vi alltid klar til å hjelpe deg. Hver eneste dag - hele året.
Send beskjed